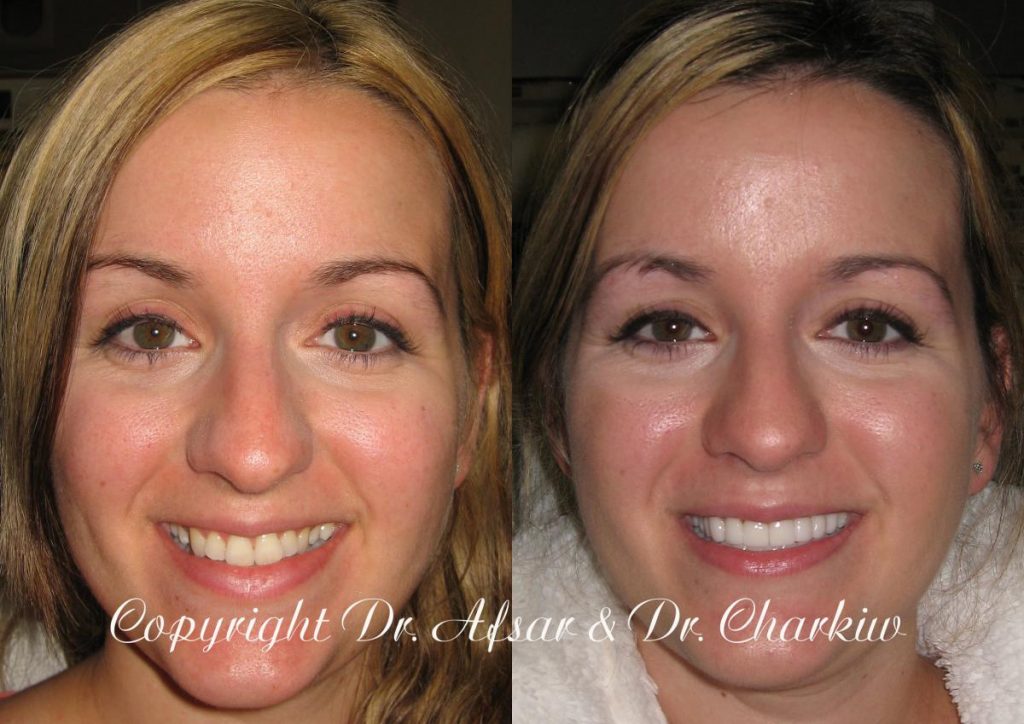 This beautiful lady came to us with a few dental concerns:
She wanted the shape of her teeth corrected. The shape of her teeth were "Bell" shaped – which means they are narrower at the gum line and widen out at the tip.
Her smile line and gums were also canted – which means the gums are higher on the right side.
The arch is narrow, so there is not enough space to fit all her teeth. This created crowding!
The teeth were also yellow in colour.
Her treatment included:
8 UPPER and 8 LOWER Custom-made Porcelain Veneers with Ivoclar Vivadent Emax2 porcelain HT BL4 Shade custom stained to patients desire.
The process took 2 visits: ONE APPOINTMENT for the 8 upper Porcelain Veneers and ONE APPOINTMENT for the 8 lower Porcelain Veneers! NO TEMPORARIES worn at any time.
Laser Gum recontouring to correct the canting of the gum-line.
It's always a pleasure to work with such wonderful clients and when the results turn out nice it makes our efforts worth while!