About The Practice
Toronto cosmetic dentists Drs. Andrew Charkiw and Armaghan Afsarare completely focused and oriented towards cosmetic dentistry. Take time to view their extensive smile portfolio and incredible porcelain veneers before and after cases and you'll quickly understand why many patients choose this cosmetic focused practice to improve their smiles. They consistently have patients from all over the world fly in to their dental practice to have cosmetic dentistry performed. Recently they were selected to be the exclusive cosmetic dentists in the W Network's new «Style by Jury» Makeover show. After a rigorous screening process by the producers and directors of the show they were selected as the exclusive practice amongst a number of other Toronto cosmetic dentists.
We invite you to tour our Toronto cosmetic dentistry website and find out what makes our cosmetic dentistry practice special. We'll provide you with some great information on the latest cosmetic dentistry services including porcelain veneers, laser teeth whitening, dental implants as well as restorative dentistry, share our facility and dental philosophy, and try to answer your common questions about cosmetic dentistry procedures and treatment.
Popular Cosmetic Dentistry Services Offered By Toronto Dentists Drs. Charkiw and Afsar.
Porcelain Veneers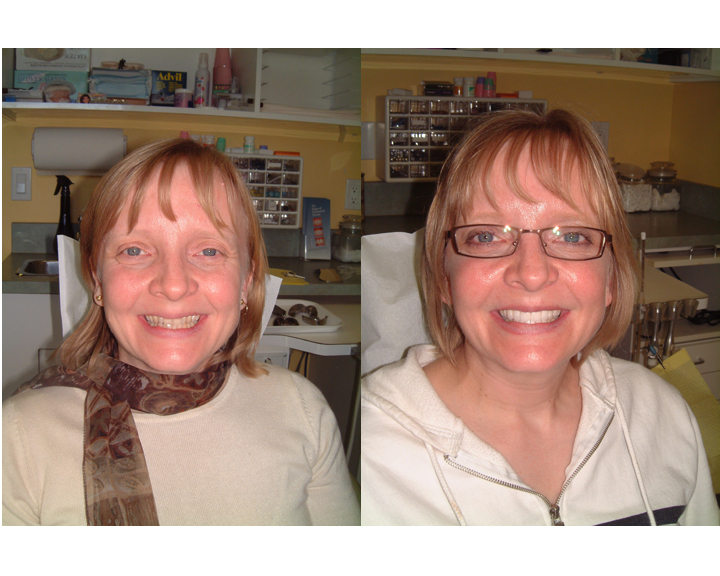 Porcelain veneers are ultra-thin shells of ceramic material, which are bonded to the front of existing teeth. Porcelain veneers can give you whiter teeth by masking stained or discolored teeth . more about Porcelain Veneers
Zoom Teeth Whitening

Whether you want your teeth whiter right now or over a few nights while you sleep, Zoom! is your answer. The Zoom! In-Office Teeth Whitening System uses proprietary technology to whiten your teeth an average of eight shades in a little over 1 hour! . more about Zoom Teeth Whitening
Dental Implants
Today, if you lose one or more teeth, you now have options beyond dental bridges and partial dentures. One of those options is dental implants. Dental implants are titanium fixtures that are surgically screwed into the jaw bone ..
Invisalign

Invisalign ® is a way to straighten your teeth without braces. Invisalign is also referred by many as Invisible Braces, Clear Braces, Adult Braces, Adult Orthodontics. Drs. Charkiw and Afsar offer their incredible teeth straightening option to you. … more about Invisalign braces