In-House Custom Veneers
Custom In-House Porcelain Veneers Toronto By Master Ceramists, Designers and Dentists
Custom In-House Porcelain Veneers Toronto !
After practicing cosmetic dentistry for a combined total of more than 30 years and personally creating tens of thousands of porcelain veneers and crowns within that period of time, as well as being the exclusive cosmetic dentists on 180 plus episodes of the internationally televised makeover show "Style By Jury" and creating thousands of veneers and crowns on the show itself, Dr Charkiw and Dr Afsar have created an unparalleled porcelain veneer fabrication technique. This unique one of a kind veneer making process allows our team of ceramists and smile creators along with the doctors to personally craft your veneers! The entire day will be reserved for you and when you leave the office that day you will have your new customized smile. The advantages of this technique for both the patient and doctor are limitless!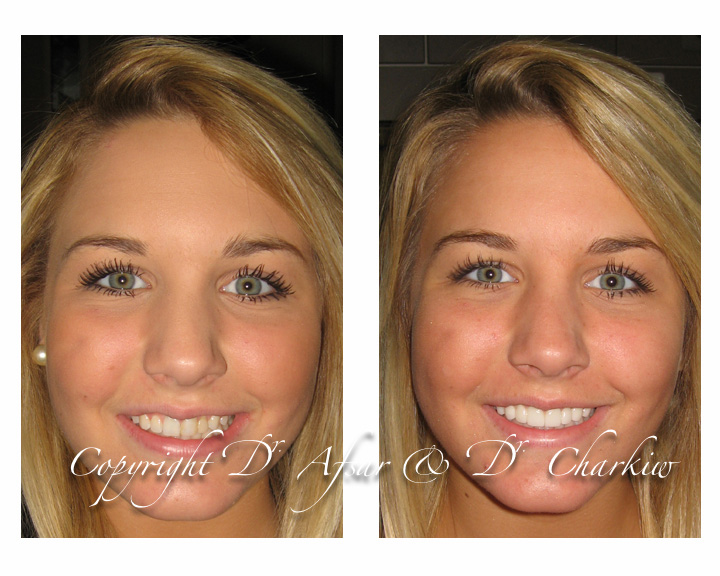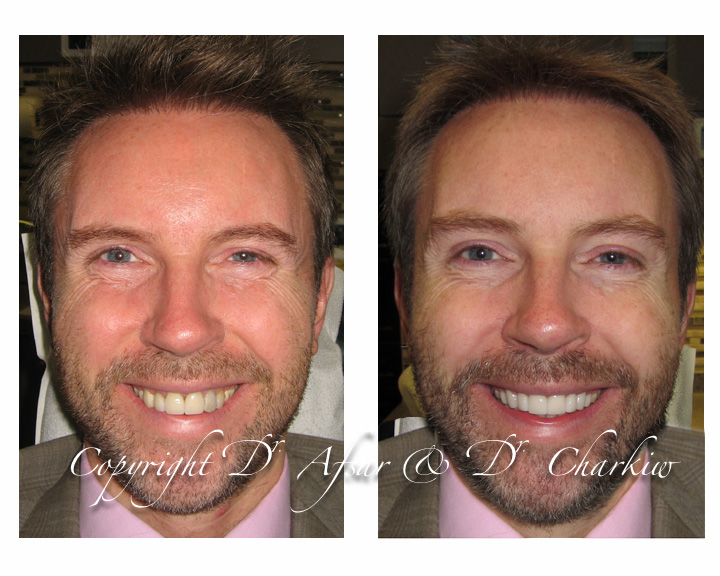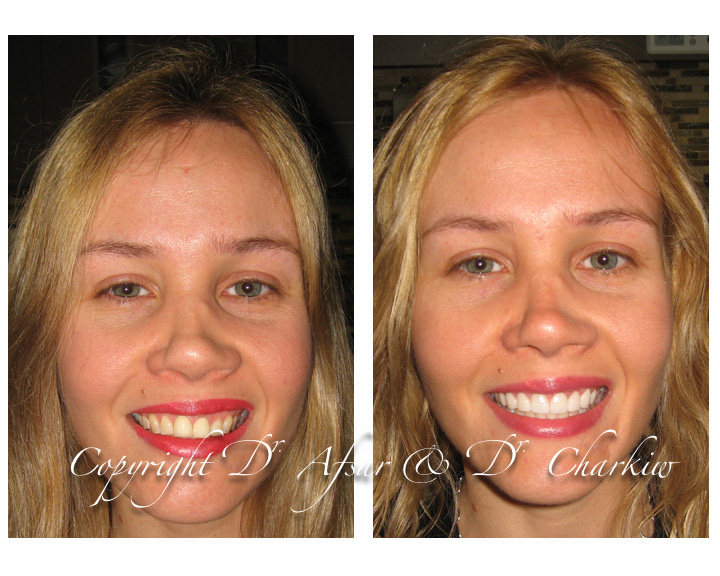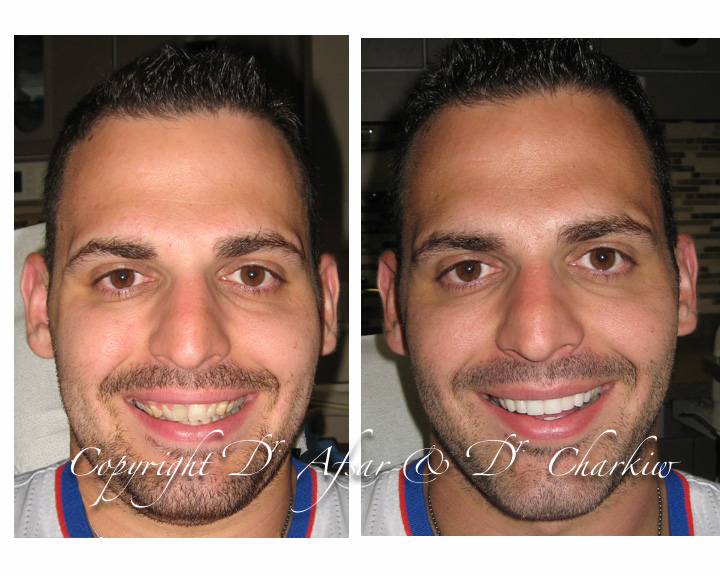 The Typical Porcelain Veneer Procedure (2-3 visits)

1. Cosmetic Consultation with your Toronto Cosmetic Dentist (1st visit)
2. Your teeth are prepared for the final veneers (1st or 2nd visit)
3. Your impressions are sent away to a dental laboratory with instructions from your dentist on how to make your veneers.
4. Temporary teeth (temporaries) are placed on your prepared teeth to wear while your wait for your permanent veneers to be made and be sent back to your dentists office.
5. You come back to the dentists office about 2-3 weeks later ( approx. time it takes for permanent veneers to be made by the outside dental lab)
6. Your temporaries are removed and your teeth are prepared for the final placement of the permanent veneers.
7. Your Toronto dentist places the veneers on to your prepared teeth, you look in the mirror to give your ok for permanent cementation. You are able to view the final color, shape and feel the fit at this time. ( NOTE: if you do not like the fit and there was a communication breakdown between the dentist and lab you will have to come back for another appointment and wait for the veneers to be re-made)
8. The final veneers are cemented on and you walk out with your new smile.

Our Toronto Custom In-House Veneers Procedure
1. Cosmetic Consultation with Your Toronto Cosmetic Dentists (1st visit)
2. Your teeth are prepared for the final veneers. (1st or 2nd visit)
3. While you wait in the dental office your permanent porcelain veneers are immediately being made while you wait under the direct supervision and direction by your Toronto porcelain veneer dentists, Drs. Charkiw and Afsar.
4. The final veneers are ready and placed in to your smile for your final approval. If any changes are requested, they can be done while you wait.
5. You love your new smile makeover and the veneers are permanently cemented in and you walk out the same day with your smile makeover.
We have performed our Toronto in-house custom porcelain veneers procedure on local patients and people from around the world. Your smile makeover is controlled from beginning to end by your Toronto cosmetic dentists, Drs. Charkiw and Afsar including the fabrication of your porcelain veneers while you wait using our in-house lab. This eliminates the possibilities of communication breakdown during the veneer making process.
CONSISTENT – CONVENIENT – BEAUTIFUL
Custom in-house porcelain veneers in Toronto from Drs. Charkiw and Afsar. Call us today 416-972-1222