Zoom Teeth Whitening
Zoom Teeth Whitening Toronto Whiten Teeth Fast in 1 Hour
ZOOM TEETH WHITENING TORONTO
CALL: 416-972-1222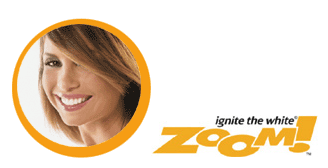 Call Today to Book   416-972-1222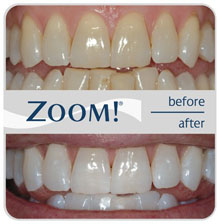 Whether you want your teeth whiter right now or over a few nights while you sleep, Zoom! is your answer. The Zoom! In-Office Teeth Whitening System uses proprietary technology to whiten your teeth an average of eight shades in a little over an hour while you relax at Drs. Charkiw and Afsar's dental office. It's ideal for anyone who wants immediate results. The Zoom! Take-Home Whitening System uses a revolutionary patent-pending gel to whiten your teeth an average of six shades in three nights. And you may go even lighter with additional applications. Start on Friday and by Monday you'll have a whole new smile.
Why waste time with strips or paint-on gels? Get your teeth whiter in a fraction of the time with Zoom!
Do you want to Zoom!TM in one hour?
The Zoom! In-Office Whitening System is a revolutionary tooth whitening procedure. It's safe effective and fast, very fast. In just over an hour, your teeth will be dramatically whiter. Zoom! Whitening is ideal for anyone looking for immediate results. The convenience of Zoom! in comparison to days of wearing trays and gradual whitening makes it the perfect choice for the busy individual.
How the Zoom! In-Office System Works!
The Zoom! light activated gel was developed after years of research by Discus Dental, the leaders in professional take-home tooth whitening. The gel is a scientifically formulated, pH balanced Hydrogen Peroxide that, when activated by the Zoom! light, gently penetrates the teeth to remove deep stains and discoloration. With proper care and an occasional touch-up at home, your whiter smile will sparkle for years.