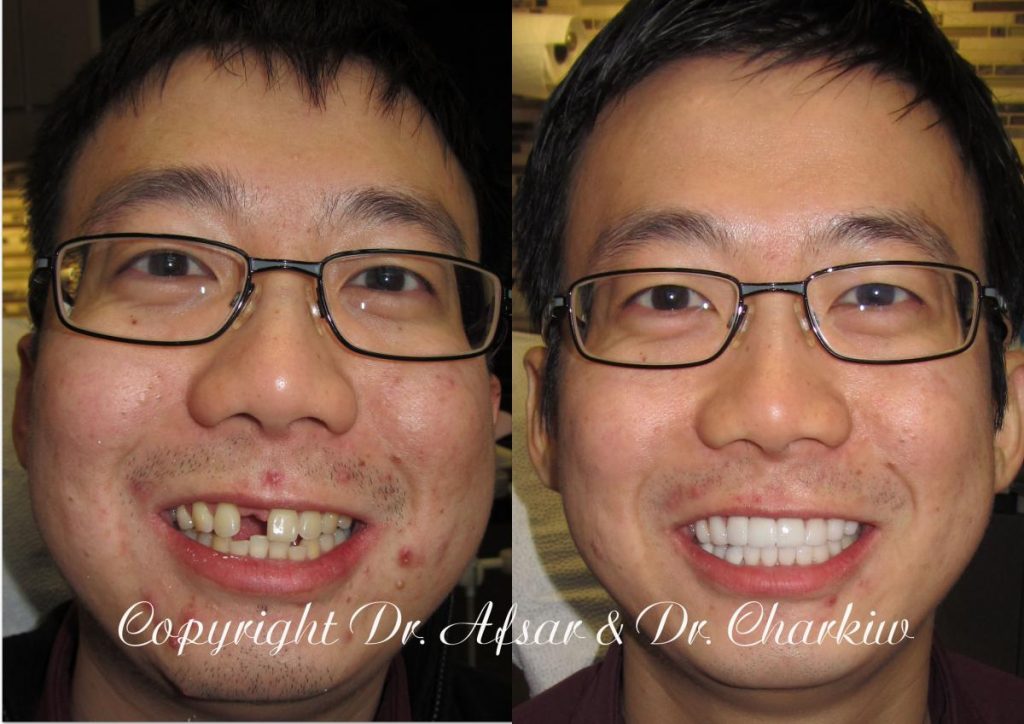 This wonderful client came to us with multiple concerns:
Missing front tooth due to trauma and root damage
Ill-fitting partial denture
shifted and discoloured teeth
crowding in the lower front area
Bite malalignment
The treatment was as follows:
All-porcelain bridge to replace the front missing tooth.
Custom fabricated Porcelain veneers for upper and lower teeth. ONE APPOINTMENT!! NO temporization required.
All material made from Ivoclar E-max2 and Sirona porcelain, custom shaded to patients desire.
Bite corrected with Herculite resin Shade B1
Zoom whitening for the remainder of the dentition not restored.
The client was extremely happy with the result and the best part is that he will no longer be wearing a denture!