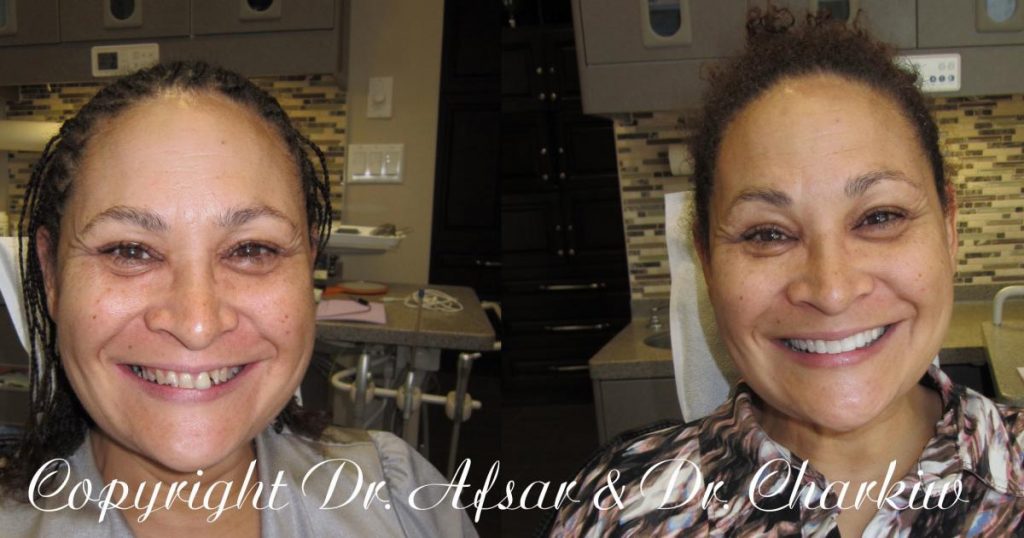 One of our favorite clients!
This lady presented to us with several major cosmetic dental concerns:
spaced teeth
rotated teeth
decayed teeth
old discoloured bonding
old crown which did not match the rest of her teeth
missing teeth in the back
chipped front teeth
root canal treated tooth which had discoloured over time (called a greying effect)
The treatment included:
7 In-house custom porcelain veneers using Vident Vita Porcelain shade OM3 cut-back and custom stained to the clients desire. Treatment completed in ONE visit ! She did NOT have to wear temporaries for this procedure which was great for the patient.
Two posterior porcelain fused to metal bridges to replace the missing teeth in the back.
We think she looks amazing….don't you?